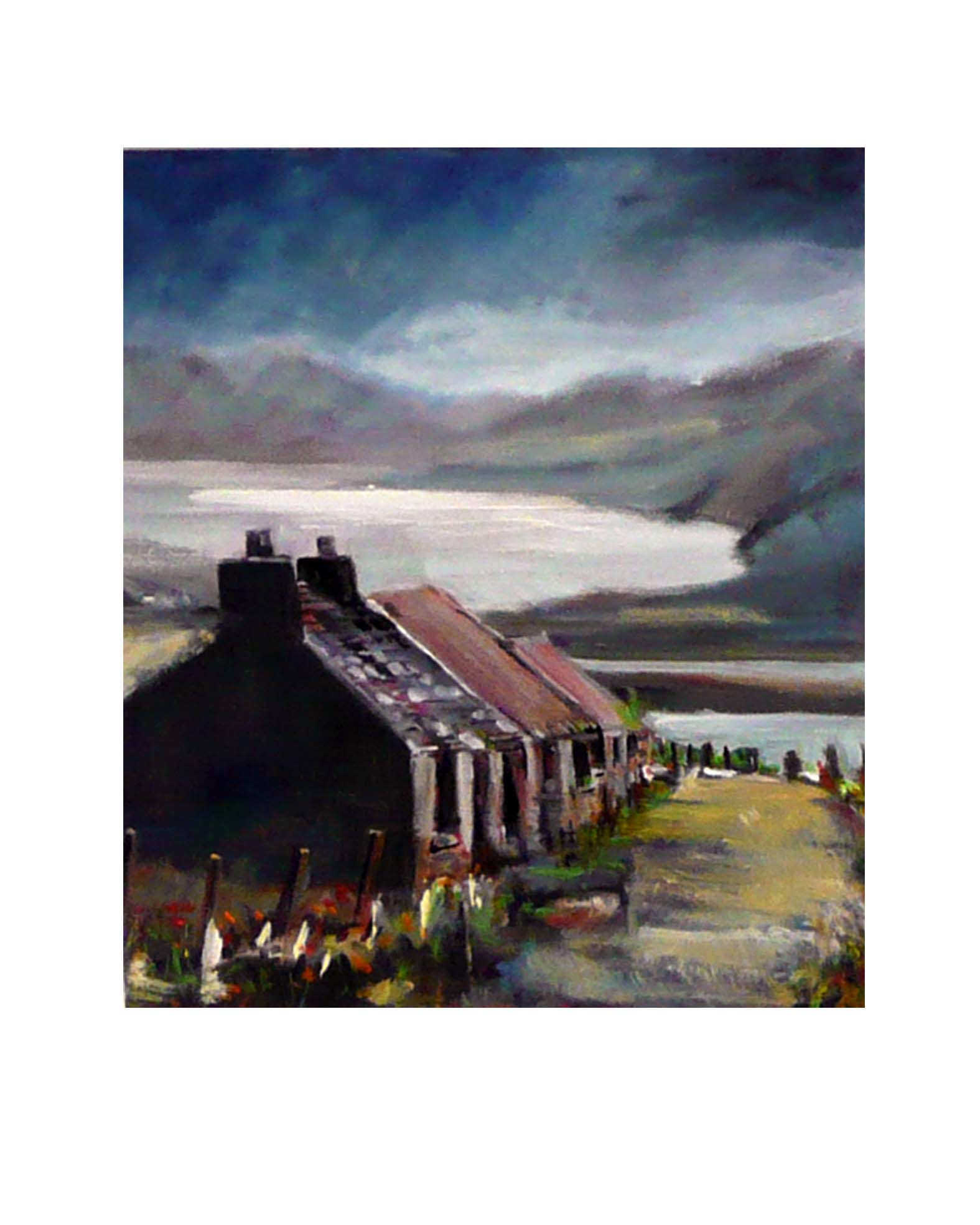 Print Size: 500 x 400 mm
Image Size: 300 x 320 mm

Moods Of Malin VI is originally a panel from a triptych. It was painted in the beautiful Inisowen Peninsula in Co. Donegal, in the North West of Ireland. These derelict houses are all over this area, reminding one of a time in Ireland of famine and great poverty.